A guide on why Retail Reviews are an important part of Smiley Membership and how to effectively write them.
Edited by: Angelica on 8/24/18
We're back with another lesson for you this week and it's all about using the Retail Review Sharing Tool!
For some Missions, you'll have the opportunity to write a review on a retailer's website (such as Amazon.com, Walmart.com, etc.) This is a helpful way to share your opinion with other consumers who are considering buying a product, and earns you 50 points.
The Four Steps To Retail Reviews
1. Form Your Opinion
We are sure you can think of what to say about the product, but here are a few questions to ask yourself if you're not sure where to start:
What are the product's advantages?
Is there something you don't like so much?
Do you think the product is well-priced?
How easy or difficult was the product to use?
Did you like the color/smell/form/taste/etc.?
What surprised you the most about the product?
Do you have any recommendations for what the brand should change?
Did you share this product with family and friends? What did they think?
2. Write Your Review
Once you have formed your opinion on the product, it's time to share what you think! Here are some tips for writing your review:
Write your review from your own personal point of view.
ALWAYS mention that you received the samples for free (unless you purchased the product post-Mission). Just paste a phrase such as this at the end of your review:
"I received PRODUCT NAME for free. Opinions are 100% my own."
Check your spelling and grammar. Make use of spell-checking tools.
Write as much as you want! This is your own honest opinion and feedback—and that counts.
3. Post Your Review
We will give you specific instructions for where you can submit your review. Some of the most common retailer websites are Amazon, Walmart, Walgreens, and Target.

4. Submit Your Review
Submit your review on your Mission Page and allow up to 7 days for us to read and approve it. The most common reasons why we would need to reject your review is if it did not mention the word "free" or if the screenshot is too small, making it difficult to read.
How To Take A Screenshot
In case you don't know how to take a screenshot on your computer, or would like to know an easier way, we recommend you check out this super easy tutorial. It covers all popular computer systems. If yours is not among them, or you're still seeking more assistance, don't hesitate to contact us at member.support@smiley360.com.
Why Write A Retail Review?
Here's why you should take advantage of retail review opportunities on your Mission:
Your review will be read by many other people
Your review can help other consumers make an informed decision on a product
You will receive 50 points for your efforts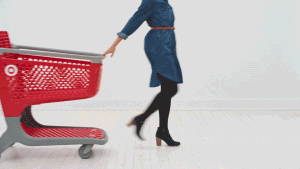 And that's it! Got questions? We have answers. Let us know in the comments below!
The Smiley360 Membership Guide
Missions, Points & Badges—Smiley360 Explained
Facebook, Twitter And Your Smiley Missions
How To Write A Quality Product Review
Photos, Videos And Your Smiley Missions
Retail Reviews