Edited by Angelica on 7/27/18
Thanks for joining us! In our last lesson, we covered the Face2Face Sharing Tool, showing you how to share your Smiley Missions by having conversations with people in real life. If you missed it, catch up here!
The next Sharing Tool is one of the tools that Smiley Members ask us about the most: the Share A Link tool.
Let's break it down, shall we?
One-

Page

Fact Sheet
For each of your Missions, you will have a special link to share with friends, family and others online. Clicking on this link will lead to a one-page fact sheet all about your Mission!
Some of us learn best with examples, so take a look at these three Mission links:
After simply browsing the above "one-pagers", you've probably learned about each of those products and maybe even noticed a coupon, or other offer, you might want to take advantage of. That's the point of these links: to grant Smiley Members the tool to easily share what their Mission is all about!
Sharing These Links With Friends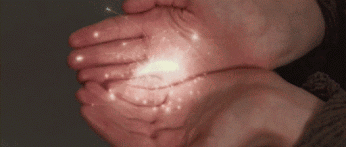 Now let's get to the good stuff—earning points!
For every person who clicks on your unique link, you will earn one point and can gain up to a maximum of 10.
I know what you're thinking, "But how do I get these clicks?!" You can share your link anywhere and everywhere online. Some of the most popular methods include:
Via email or text message to friends and family members.
Facebook, Instagram, Tumblr, Twitter, Snapchat and any other sites or apps you like to use
In Instant Messaging conversations (such as Facebook messenger, or Instagram and Twitter Direct Messaging)
Within Facebook groups (or other online groups) of which you are a member
In posts on your blog (if you run a blog)
Posting comments on relevant blog posts from others
Link sharing sites such as Reddit and StumbleUpon
Create pins on Pinterest that link back to your Mission
Simply click "copy to clipboard", then paste it wherever you'd like to share! When using a computer, you can also highlight the link, right-click (or command click on Macs) to copy and paste.
On your phone? Copying links is easy! Simply press & hold your finger down until the blue highlight pops up and drag the blue rectangle over your link. A bar will pop up, encouraging you to "copy." Then to paste, tap your finger and hit "paste."
Voila! You've copied and pasted!
So you see, sharing this link helps you get the word out about your Mission in virtually every corner of the internet. We know you will be able to use at least one of the methods mentioned above!
That's It For This Week!
Next week, we'll go through the fifth Sharing Tool—Smiley Connect—and share tips for writing great quality reviews. Until then, thanks for reading! We look forward to hearing your comments!
LIVE Smiley Membership Guide
Missions, Points & Badges—Smiley360 Explained
Facebook, Twitter And Your Smiley Missions
Share A Link