September has ended, which means that fall has officially arrived. As we begin looking forward to haunted hay rides, apple picking and watching the leaves change, let's take a look back at our highlights from September!
Missions
Did you get on any new Missions this month? We launched new Missions for philosophy anti-wrinkle miracle worker, Kaboom and Sleep Number it bed! We also closed our XTRA Laundry Detergent, Freschetta, Nestle Waters and Turkey Hill Missions.
We love when our Smiley members share their Mission photos with us – here are a few of our favorites!
Current Smiley Stats
Facebook: 112,697 likes. Like us here.
Twitter:   70,137 followers. Follow us here.
Instagram: 20,212 followers. Follow us here.
Pinterest: 31,774  followers. Follow us here.
Smiley Updates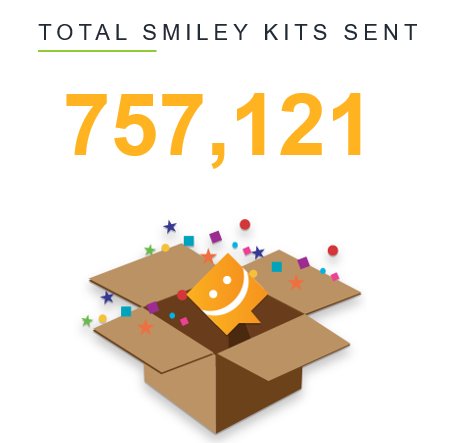 As of September 22, 2016 we have sent out 757, 121 Smiley Kits! We're excited for that number to grow even more from all of our great new Missions coming up!
Be Heard Be Happy Blog
As a company and a community, we live by the Be Heard Be Happy mantra. We give you the chance to have your opinions heard, and make you happy with fun Missions!
Take a look at some posts published on the Be Heard Be Happy blog this month:
 How Do You Make An Impact On Your Missions?
 What Kind Of Influencer Are You?
5 Things To Know About The Latest Missions
What were your favorite parts from your September Missions?