Simple steps on how to improve your video recording skills... for ongoing and future Missions!
Recently, we've asked you to submit a video as a part of your One Million Members Mission. We LOVE all of the submissions we've received so far! Hearing about what makes you proud to be a Smiley member truly makes us… well, smile!
Since we've been receiving such great feedback, we've decided to share some tips and tricks on how to record a rockin' video submission — for ongoing and future Smiley Missions! If you have yet to complete the One Million Members Mission, take notes.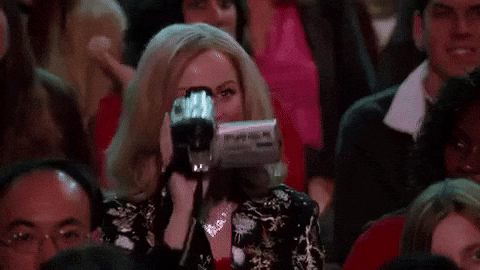 Recording a Video Checklist:
Find a room with good lighting. The best place to record is facing a window with blinds drawn. Make sure we can clearly see your face!
We want to hear you! Find a quiet place, preferably a room with a closed door. Make sure the microphone you're using produces quality sound. If your headphones have a built-in microphone, you can use those as a backup.
Think about and rehearse what you'd like to say before pressing "record." Make sure you speak clearly and your speech is articulate.
Position your video as landscape. This pertains to cell phone recordings – make sure your phone is flipped to the side! You can even have someone else take the video for you.
Introduce yourself and be yourself! We love all of our members and their different personalities. Let yours shine!
Here's an example submission to use as a model:
Make sure you put our tips and tricks to the test on your One Million Members Mission today!
Be Heard. Be Happy.
The Smiley Team