The winter months can be hard mentally, emotionally, and physically. So with Spring quickly approaching, it's time to shed your extra layers and relax. However, we know that our jobs aren't always on the same page, so here are some of our favorite workplace personal care tips:
Make Healthy Choices
Winter is all about comfort and warmth, but spring is a time for renewal and revitalization for your mind, body, and soul. Lucky for us, spring is full of healthy and delicious fruits and vegetables. To make healthy eating easy, we recommend meal planning your lunches for the week. Not only will doing so save you time and money, but it will also allow you to make conscious choices, take advantage of all the fruits and vegetables in season, and create healthier habits.
We also suggest stocking up on healthy snacks for the office! Sometimes snacking is what gets us through the day, so having options on-hand that are delicious and healthy is vital. We love having fresh fruits and vegetables, nuts, and nut butter at the ready for that mid-day hankering.

Making healthy choices also extends beyond eating. It's not good to be sedentary all day–sitting at our desks with a heavy workload–but sometimes we feel like we have no other choice. The thought of losing even just two minutes to stand up and stretch can add stress to an already stressful day. We suggest finding a reason to move around like walking over to your co-worker's desk instead of sending an email, picking up items from the printer individually instead of in bulk, and getting up for a glass of water (staying hydrated is important, so you're killing two birds with one stone!).
Bond with Your Co-Workers
It can be hard to see the silver lining when things at work are incredibly stressful. That's why we think bonding with your colleagues is important. At Smiley HQ, we love planning happy hours and doing activities where we get to spend quality time with each other outside of work. Having fun together is a great way to unwind and get to know each other better!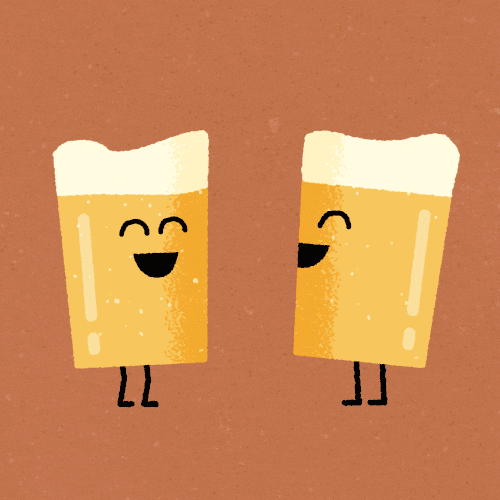 Make Your Space Yours
To help feel your best at work, allow your personality to shine through your workspace. Customize your desk with things that make you happy–your favorite photos, cards, posters, etc. How can you not feel good being surrounded by happy memories? And, this is another great way for your co-workers to get to know a little more about you. We also suggest getting an office plant. Adding something green can help improve your mental state and provide fresher air. It's a win-win!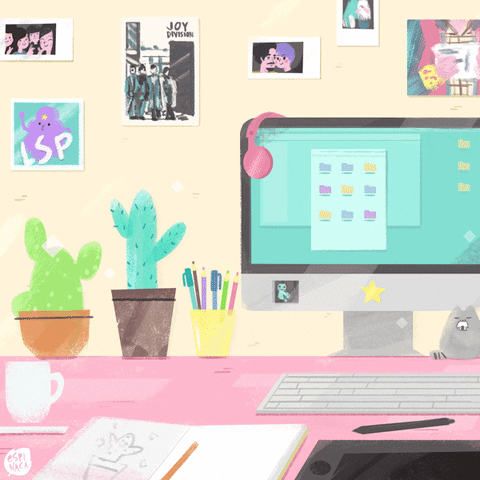 Keep Track Of Your Goals
We find that setting small, achievable goals helps keep us motivated and on track during a busy work day. When it seems like there's a lot to do, write down what needs to be done and cross off each task when it's complete. This will give you a sense of accomplishment! We also suggest writing down positives and celebrating small wins. Acknowledging the good in your day will help jumpstart your next project so you can tackle it head on.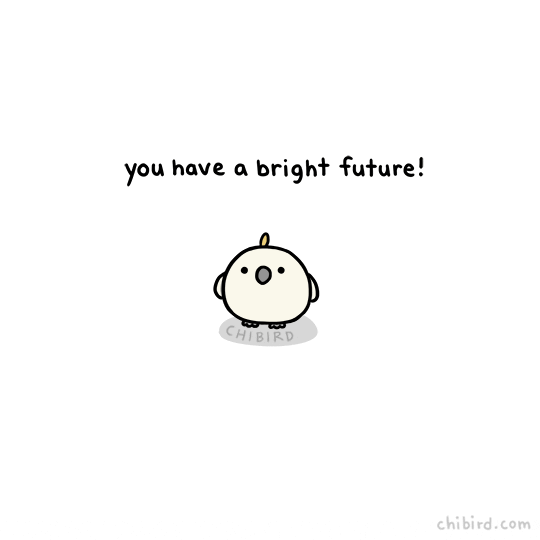 Take a Moment for You
Sometimes we forget about ourselves in the chaos of the workday, and before we know it, we're exhausted, moody, and suffering from a massive headache. It's important to make time for yourself throughout the day. To be your most productive, it's important to feel good. We suggest taking a few minutes each day to do something for yourself, whether it's reading a positive quote, meditating for a few minutes, stretching, listening to your favorite song, watching a short clip of your favorite show, journaling a frustration or a win, or going for a short walk in the fresh air. 
We hope you find these tips helpful! Share your favorite workplace wellness tips in the comments below!
We can't wait to see what your suggestions are!